---
Contact Relationship Management
Connect easily. Engage fully.
---
Exceptional Centralized Messaging
Assign tickets to appropriate team members in a multi-user environment
Route all film releated email to your CinemaCloudWorks CRM for centralized communication management
Store notes and view historical conversations with each individual contact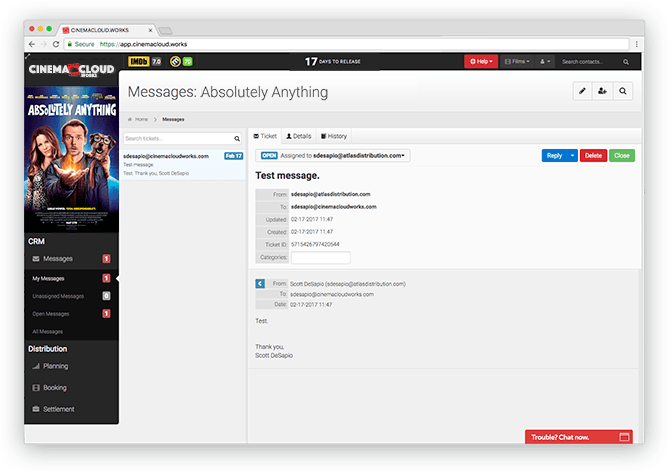 ---
Regional Audience Targeting
Reduce marketing "spill" with pinpoint targeting of potential audience members
Search and segment by location, radius, city, state, or custom tags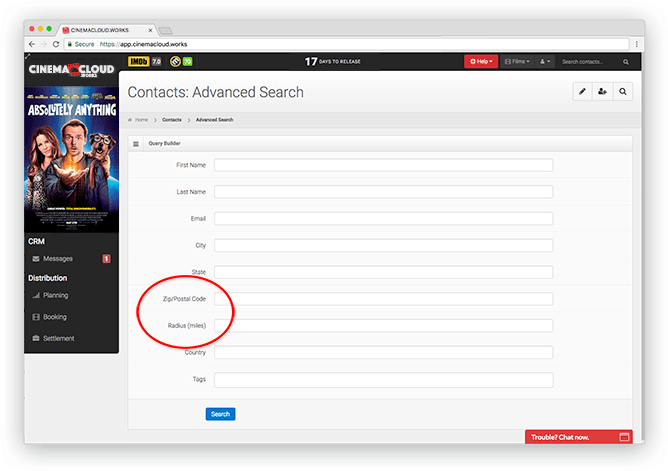 ---
Time-Saving Stock Responses
Respond quickly to repetitive incoming queries with custom canned/stock responses
Save time with explicit name tokens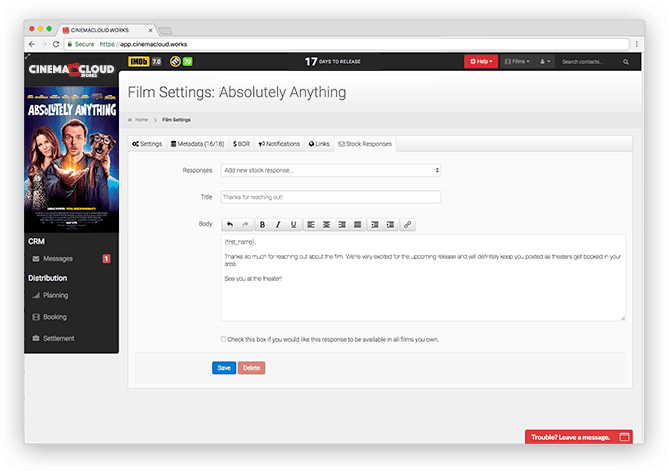 ---
MORE INFO?
Want to know more about CinemaCloudWorks?


---