---
Intelligence by CINALYSIS™
Super smart. Super powered.
---
Precise Comp Films Analysis
Precisely identify comparable films through algorithmic grading to make data-driven marketing and booking decisions
Access production budgets and gross box office to assess performance potential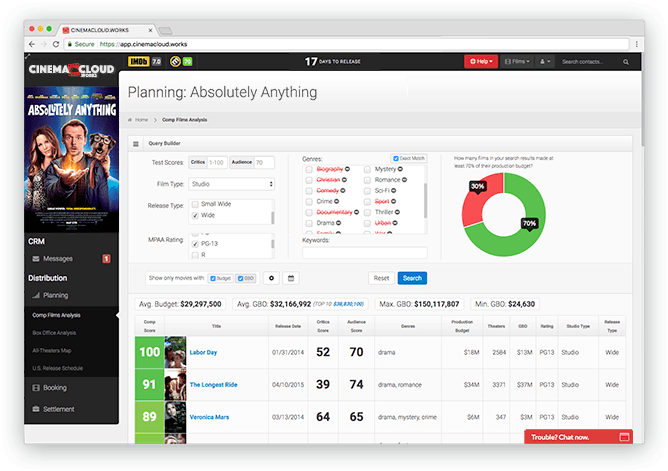 ---
Historical Release Week Analysis
View historical performance on a per film, per date basis to gain insight into when films like yours typically perform best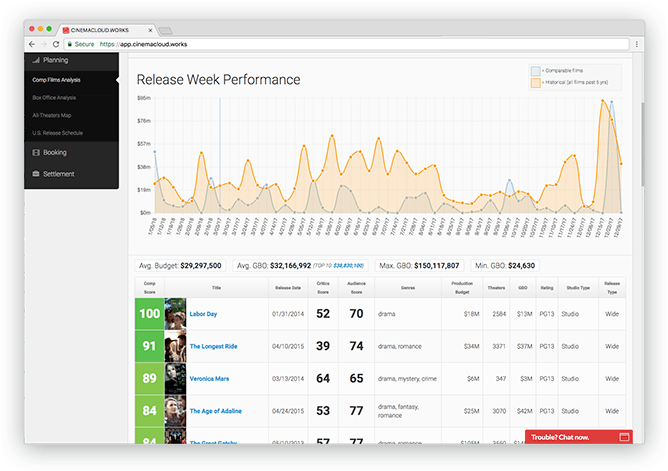 ---
Relative DMA Analysis *
Assess relative performance per DMA, per comp film
Quickly identify top performing DMAs for films like yours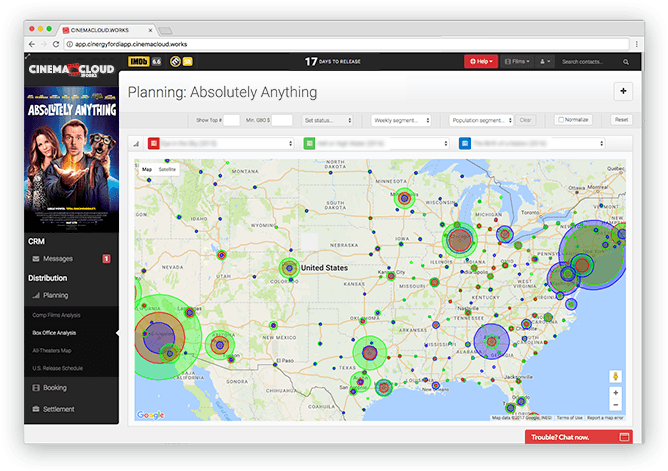 ---
Comparative Box Office Analysis *
Assess comparative performance per theater, per comp film
Quickly identify top performing theaters for films like yours
Immediately plan for booking
---
Deep Theater Insight
Access census data per theater location
Manage your film's available print types per theater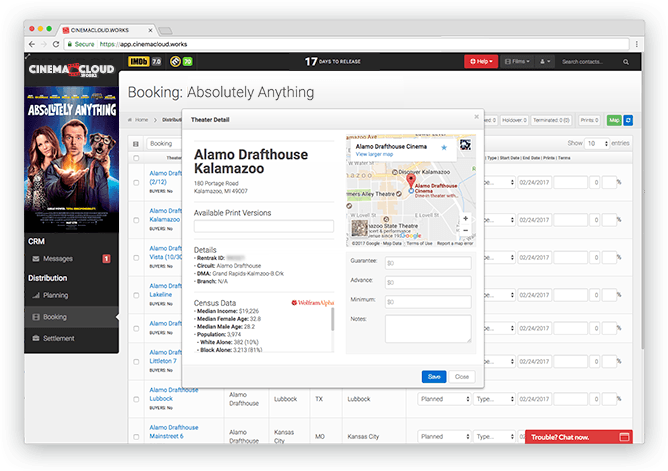 ---
* Some features require Rentrak subscription.
---
REQUEST INVITE
CinemaCloudWorks is currently accessible by invitation only.


---